EXECUTIVES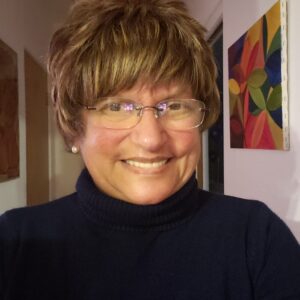 Ruthie DiTucci, CEO
Global Humanitarian Reserve (GHR)
Chief Executive Officer

Ruthie DiTucci is the CEO of GHR Corporation. GHR is a leading provider of emergency relief and support services. 
Prior to joining GHR,  Ruthie worked at McKinsey Management & Co. in New York, where she gained valuable experience in strategic planning and business development. I startied working at McKinsey as a secretary and loved every minute of it. I am still friends with my old team.
She also taught Microsoft Software Applications at Columbia University in NYC where she helped students develop computer skills that would move them from welfare rolls to payrolls using practical software popular in the corporate world.
Ruthie's combination of corporate and academic experience makes her an ideal leader for GHR.
She is a proud Member of the Rothschild's and The Vatican's INCLUSIVE CAPITALISM Joint Venture.
Signed first ever SAPI Contract Between 5,000 Acre $5.8 Billion Dollar Real Estate Property and GHR Corporation Utility Token.
Consultant Team Coordinator supporting McKinsey & Co. Consultants in New York Office whose English was their 2nd language. Working at McKinsey & Co. was a great education. I learned a great deal of "NEXT STEPS" solutions for a varied array of corporate problem solving.
University of Rochester Taylor Hall Computing Center Managed Office Personnel and Administration and enrolled students to Department Courses and was granted attendance to all courses the Computing Center offered.
Assistant to Chairman of Mechanical Engineering & Aerospace Science. 
SDC Recording Studios Radio & Television Commercial Packages and Public Service Announcements in English and Spanish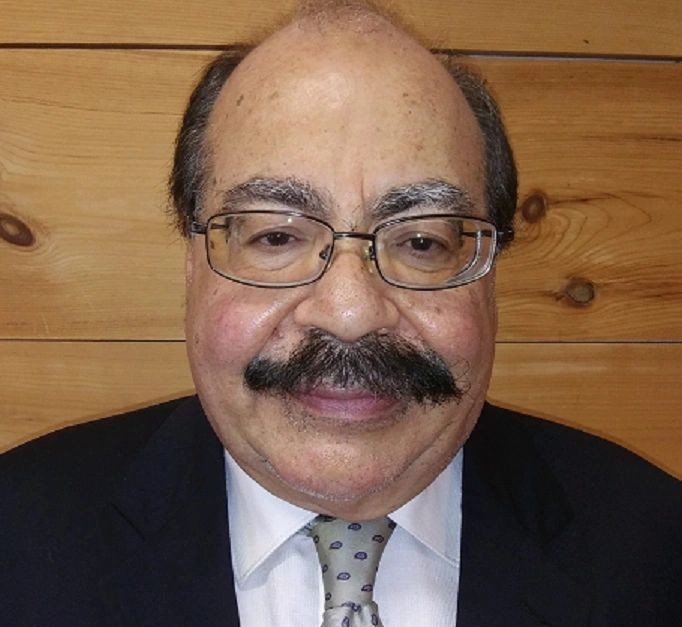 Gustas Mavroudis
Global Humanitarian Reserve (GHR)
Tax & Special Finance Director
Corporate Treasurer
Gus Mavroudis is a highly accomplished and experienced financial professional, with a career spanning over two decades at the Internal Revenue Service (IRS).
In his current role as the Treasurer and Tax Director for GHR.NETWORK, Gus has demonstrated his expertise in tax planning and compliance and has played a key role in driving the company's financial success.

Professional Degree: Enrolled to Practice by Internal Revenue Service with Full Tax Power of Attorney for IRS in all 50 states and State Matters 

B.A. Degree, Queens College of CUNY, Flushing, N.Y. Double Major-Mathematics & Economics

SUNY of Stony Brook, Long Island, NY. Graduate study in Pure Mathematics

Correspondence Mathematics Research for Two Years with Professor H. Pogorzelski of Research Institute of Mathematics, State of Maine on Transtheoretic Foundations of Mathematics

Enrollment Status with Internal Revenue Service is appointed by qualifying experience in the Internal Revenue Service

With his deep knowledge of the tax code and his commitment to excellence, Gus is a valuable asset to the GHR.NETWORK team and is well-suited to help the company navigate the complex world of finance.

Our aim is to be tax compliant at all times.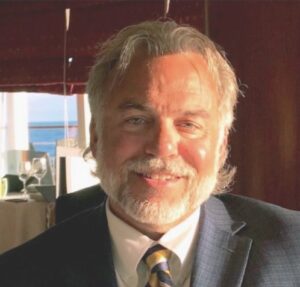 Kenneth Puncerelli
CEO and Founder of LAI Design Group since 1996
Designer, Developer and Real Estate Strategist

Also, Director of GHR Real Estate Development
Kenneth Puncerelli has enjoyed a 35-year career in design construction & real estate development.
He has Designed and Entitled over 750,000 acres of real estate holdings.
Design Oversight for over 100,000,000 sq ft of residential, multifamily, tax credit affordable housing, mixed use, industrial, hotel & clubhouse architecture.
Affordable Housing Advocate & Design.
EDUCATION:
Master of Business Administration – Regis University
Master of Finance – University of Denver
Master of Landscape Architecture & Urban Design – Kansas State University
Bachelor of Design & Construction – Colorado State University
Bachelor of Architecture – San Francisco Institute of Architecture
COURT ACKNOWLEDGED EXPERT WITNESS – Has testified on nearly 40 Land Use & Real Estate Development cases.
Speaker on topics Modular Design & Construction Land Use & Zoning, Affordable Housing & Commercial Development.
Frequent Guest Lecturer – University of Denver, Daniels College of Business Real Estate Department.
Design & Consulting work spans over 30 States throughout the United States, 6 Countries abroad and on 3 Continents.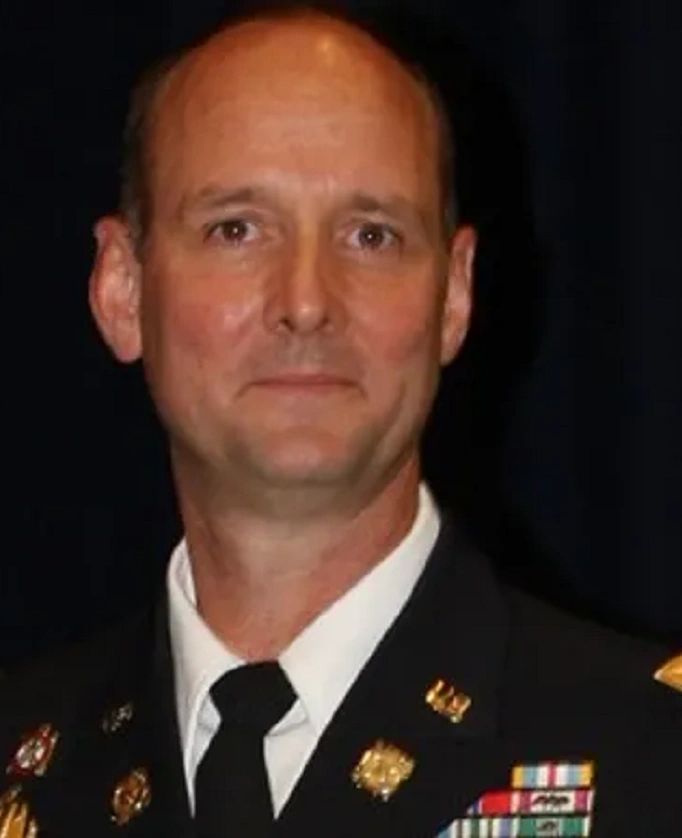 Colonel David Brenner (Ret.)
Global Humanitarian Reserve (GHR)
Commercial Real Estate Director U.S.A. and GHR Corporate Secretary
Colonel David Brenner (Ret.) -is President of C Brenner Inc., a brokerage in business since 1979 and specializes exclusively in commercial real estate transactions.
Our professionals have seen it all and know how to get results in any economic market because we have been here working in real estate for five decades.
As a Certified Commercial and Investment Member (CCIM), we can also access a network of over 25,000 elite commercial real estate agents across the nation and even Canada.
We are committed to providing outstanding, personal service to you with honesty and the highest ethical standard.
Visit To Aeronautics Engineers Program at Nasa.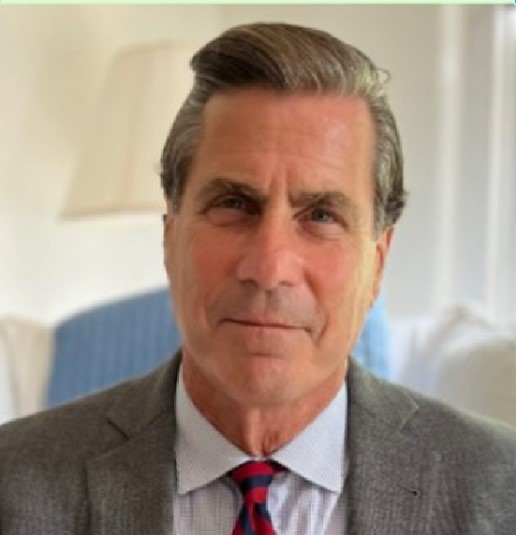 John M. Shubert
Global Humanitarian Reserve (GHR)
Financial Advisor and
Founding Partner at
Blue Granite Capital 
John Shubert is a Founding Partner with Blue Granite Capital, LLC, which is a boutique investment management firm headquartered in Charleston, SC, with offices in Orlando, Florida and Denver Co.
Blue Granite Capital is a Registered Investment Advisory firm.
The company manages two investment funds (Collective Investment Trusts) for pension and profit-sharing clients, also known as ERISA plans. The company also manages Separately Managed Account portfolios for corporate clients, high net worth investors, family trusts and endowment clients
John Shubert is an investment industry veteran with over 40 years of experience and has specialized in the ERISA industry for over three decades.
Mr. Shubert has managed corporate and institutional client investment assets in excess of $3 billion, and was selected for the Advisor Leadership Award: Morningstar, ASPAA (American Society of Pension Professionals & Actuaries in 2011)
Mr. Shubert served multiple terms as a member of the Charles Schwab Advisory Board, and a three-year term as a member of the Fidelity Advisor Council, until 2018
Mr. Shubert is a graduate of Rollins College, and he and his wife reside in Orlando Florida where they raised their three adult children.
Any individual or entity wishing to invest in Humanitarian Causes via GHR Global Humanitarian Reserve Corporation, will be safe in the knowledge that their funds will be managed by excellent, experienced hands.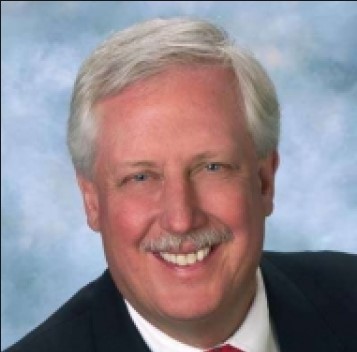 Thomas Clark
Global Humanitarian Reserve (GHR)
Director of Golf Sports and Land Management
Representing Global Humanitarian Reserve
Tom Clark, is now Sole Director of Land Management and Golf & Sports related construction and design projects in all aspects for GHR internationally.
Tom Clark is a partner of Ault, Clark & Associates, Ltd., based in Marshall, Virginia.
He is also an ASGCA Past President.  
He has completed nearly 100 new courses as a project architect and more than 250 remodeling projects. 
Projects have taken Tom throughout the United States and abroad to countries including Korea, Ireland, South Africa, Canada, and Mexico. 
Tom graduated from Penn State University with a B.S. in Landscape Architecture. In 1995 he received Penn State's Prestigious Alumni Achievement Award. Several of his projects have received the "Best New Course" from Golf Digest. 
He has eight courses ranked in the Top 10 in several states.
Member American Society of Golf Course Architects since 1975
Past President of the American Society of Golf Course Architects 1991
Golf Course Superintendents Association of America
Mid-Atlantic Golf Course Superintendents Association
Virginia Golf Course Superintendents Association
National Golf Foundation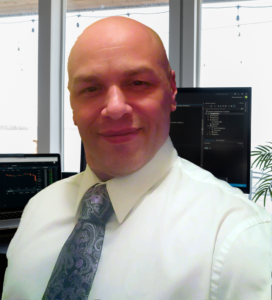 Carlo DiTucci, CTO
Global Humanitarian Reserve (GHR)
Chief Technical Officer
Web3, Solidity and Multichain Smart Contract Developer/Auditor
Certified Cryptocurrency Smart Contract Developer
NFT Developer
Certified Blockchain Consultant
Digital Asset Security and Account Management
Cryptocurrency Payment Processing Specialist
Moralis Web Developer
Certified Blockchain Developer 
Certified Solidity Developer
Certified Defi and Finance Specialtist
Certified in Decentralized Finance
Blockchain Evolution and Technology Concepts
Certified Blockchain Application Developer
FinTech Law and Policy
Certified Website Security Specialist
Website Development and Hosting including HTML, Javascript, css, react, and wordpress.
Duke university- Decentralized Finance (DeFi): The Future of Finance View Credential
University of Michigan – Financial Technology (Fintech) Innovations View Credential
University of Buffalo – Blockchain  View Credential
Association of International Certified Professional Accountants – Introduction to Blockchain Specialization.
View Credential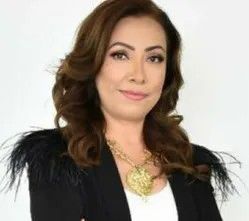 Mariana Díaz Jiménez, Esq.
Global Humanitarian Reserve (GHR)
Representing Global Humanitarian Reserve in Mexico
Attorney at Law
Mariana Diaz Jimenez, Esq., Bachelor of Law and Social Sciences.  
Master in Tax Law from the Regional University of the Southeast Oaxaca. 
Doctor Honoris Causa by the Honoris Causa Doctoral Faculty in Mexico. Distinction for supporting the empowerment of Latina women. 
CEO of the Business Magazine "Empoderamia". A printed and digital medium for national distribution in Mexico. 
National Legal Counselor of the Mexican Association of Female Entrepreneurs A.C. 
President of the Cholula Chapter of the Mexican Association of Female Entrepreneurs A.C. 
Ambassador of the International Diplomatic Association for Human Rights.
Forbes Magazine ranked as one of the top CEOs in Mexico dedicated to empowering women by the Empoderamia platform. 
Recognized as one of the most important prosecutors in Mexico by the magazine "Defensa Fiscal".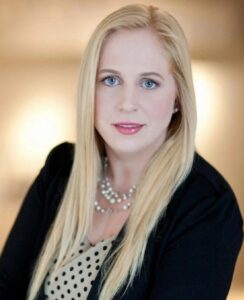 Michellena Yetter, Esq.
Global Humanitarian Reserve (GHR) Consulting Global Humanitarian Reserve
Attorney at Law  
Michellena Yetter, Esq.
General Counsel and Attorney at Law
CLI with Attorney General's Office of Statewide Prosecution
Member of the Florida Bar in Good Standing
Business Law Section of the Florida Bar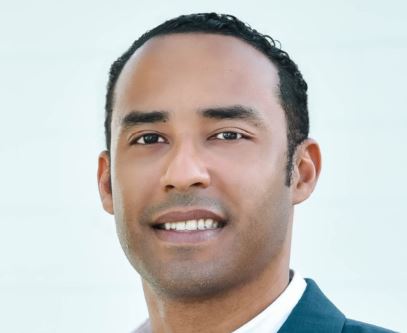 Carlos Martoral, OTD, JD
Global Humanitarian Reserve (GHR)
Cryptocurrency and Health Matters
Attorney at Law and a Physician
Dr. Carlos Martoral is a licensed attorney in Central Florida for over 10 years specializing in Estate Planning, Corporate Governance, and skilled transfers of wealth amongst individuals and businesses. Carlos has:
Experience in FinCEN compliance and MSB registration.
Experience with KYC and AML protocols.
Facilitated B2B M&A, restructuring, and development of corporate policy & training procedures. 
An understanding of digital asset transfers into various types of Trusts.
Carlos is also a Doctor of Occupational Therapy (a physician) specializing in Neurological Rehabilitation. He is Board Certified in Gerontology, and is an Aging in Place Specialist. He is a professor of Healthcare in colleges and universities throughout Florida.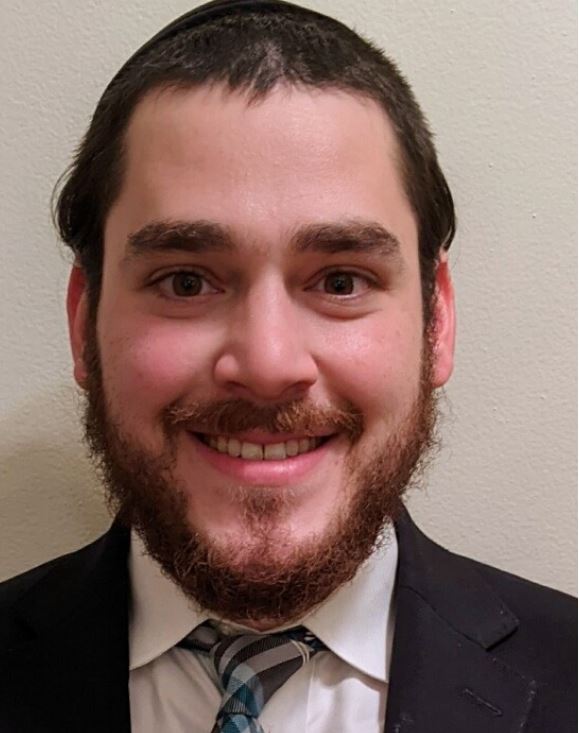 Jonathan Wulwick, Esq.
Global Humanitarian Reserve (GHR)
Attorney at Law
Jonathan David Wulwick, Esq. graduated from Saint Louis University school of Law and certified to practice law in Florida and Missouri.
Owner and practicing attorney of a small boutique Law firm located in Florida which handles general civil litigation excluding divorce and child custody cases.
Interested in the markets of crypto currency investing, crypto currency trading and cryptocurrency evolution as world currency.
Handles international contracts for GHR Corporation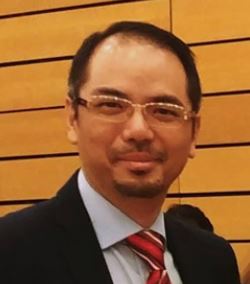 Dr. Raymond Cheng
Global Humanitarian Reserve (GHR)
Honorary Advisor
Dr. Raymond Cheng, is President and CEO, of Wyith Institute™
Highly sought-after management consultant, expert in the business intelligence industry with over 25 years of experience
Enhances existing or turns around failing businesses; featured in BizAsia, CNN Financial News, as the "Devastation Survivor"
Expert in business re-engineering and anti-corruption strategies
Oxford University alumnus in Computing (Software Engineering) with distinction
Multiple (three) master's degrees in E-Business and Technology, in Criminal Justice Administration, and in Criminal Investigation
Holds PhD in Engineering Management (Nueva Ecija University of Science and Technology) and Doctorate in Public Administration, majoring in the Administration of Socio-Economic Development (Tarlac State University)
Awarded Honorary Doctorate in Humanities by the Southwest State University, Kursk (Russia)
Fellow of the Royal Society of Arts; Fellow Member of British Computer Society; Fellow Member of Royal Society for Public Health
Chartered Linguist (UK), Chartered Logistician (Singapore)
Adjunct Professor in Business, Cultural Marketing, and in Corporate Communication
Download Dr. Cheng's PROFILE  Dr_Raymond_Cheng_CVD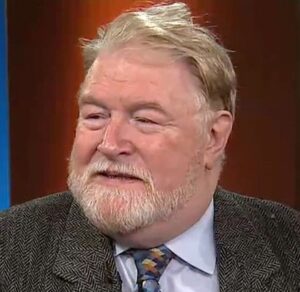 Ian Williams
Global Humanitarian Reserve (GHR)
Director of Communications 
English Language
Ian Williams is GHR Communications Director, English language
Internationally known as a World Affairs Expert
Held United Nations Presence for The Guardian, UK, 20+ years
Current President Foreign Press Association
Senior analyst for Foreign Policy in Focus
Editor at World Policy Journal
Contributor, FTSE Global Markets
Author of the "Speculator" column for Investor Relations magazine
Has authored ten books.
Interview with Bill Miller discussing Ian Williams book (UNTOLD, THE UNITED NATIONS AT PEACE AND WAR) on  GCTV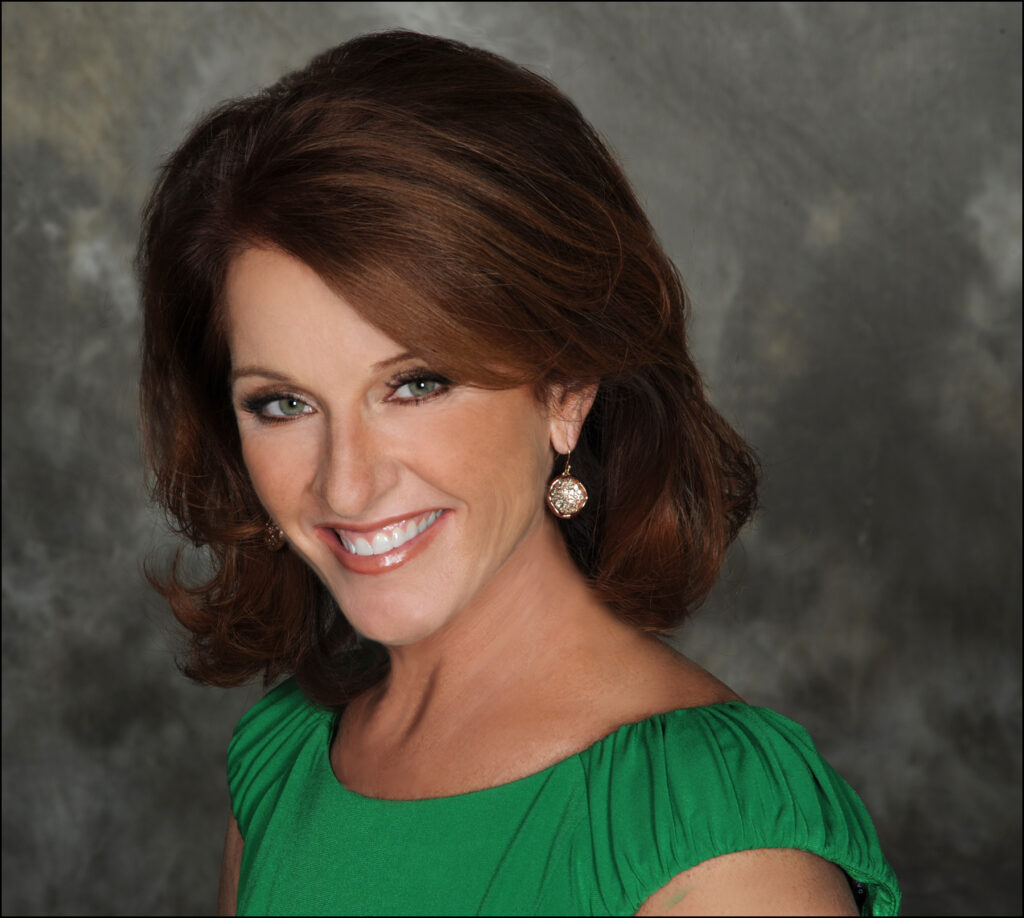 Jill Egizii
Global Humanitarian Reserve (GHR) Advisor
Served as Mayor of Leland Grove, Illinois
Is Legislative Advocate
Expert Witness in Parental Alienation Divorce Cases
Founded two highly successful "not for profits" 
PAAO USA and WILD Canine Rescue
Has owned 3 internationally recognized franchises
Has been a guest on "Dr. Phil" and "The View"
Seated on the Board of Directors of 11 "not for profits" during 33 years. NFP  serving children and adults with disabilities and parents and children who have experienced divorce and parental alienation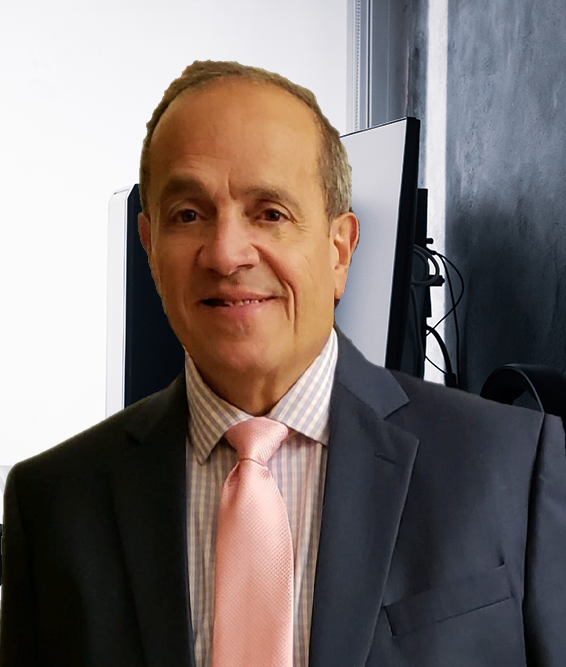 Abraham Hernandez
Global Humanitarian Reserve (GHR) Advisor (Banking Regulation)
JP Morgan Chase, Banker
JP Morgan Chase, Investment Advisor
Bank of America, Investment Advisor
Morgan Stanley, Investment Advisor
IBM, Sales Division
Martin Marietta, Construction Division Master Builders 
Director of Migrant Education State of New York via Department of Labor of Puerto Rico (based in NY)
IBM (International Business Machiness)
Graduate of Hobart and William Smith College PreLaw & Sociology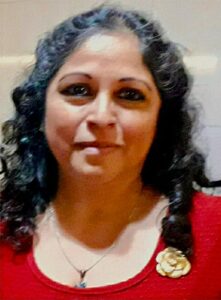 Claudia Guadalupe Barrera Contreras
Global Humanitarian Reserve (GHR)
Mexico Banking Consultant
More than 30 years experience in various banks in Mexico.
Mining credit banking (Cremi) Stock market promotion (Probursa) National Bank of Mexico (Banamex) Banco Bilbao Vizcaya Argentaria (BBVA) Starting as cashier to main cashier.
Business office manager post to business banking manager, for over 17 years.
Successfully running international accounts such as Netflix and Bizarro Jewelry, among others.
Permanent updating of annual money laundering courses at BBVA for 17 years, from 2002 to 2019.
Well positioned in Mexican Association of Stock Market Institutions, as figure 1 of AMIB Investment Companies.
Currently empowered as a pensioner by Banco Bilbao Vizcaya whose commercial firm is BBVA.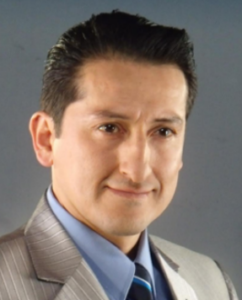 Fernando Correa Dominguez
Global Humanitarian Reserve (GHR) Director of Communications Spanish Language
Fernando Correa Dominguez is GHR Communications Director, Spanish language
Journalist for 20+ years at Televisa and TV Azteca
History Channel Broadcaster
National Geographic Broadcaster
Breaking News Producer at Jose FM 97.5 Mhz & 107.1 Mhz
Broadcaster MARS IS HABITABLE, NASA
Third Millennium Televisa, Washington, D.C.
Third Millennium Televisa, Israel
Broadcaster, Magic Druids, Ireland
Televisa, Broadcaster, Stonehenge, England
Broadcaster, Johnson Space Center, Texas USA
Broadcaster, Kennedy Space Center, Florida, USA
Broadcaster, The Steps of Jesus in Nazareth interview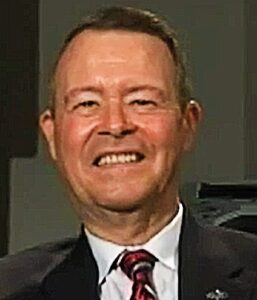 Dr. Al Koller
SpaceTEC Founder
National Aeronautics Technical
Education Center
Aerospace Systems Engineer
Dr. Al Koller Space, Science & Aeronautics Business & Education Advisor to GHR.Network
 NASA, Aeronautics Systems Engineer 
Campus President at Brevard Community College
Executive Director of Community Colleges for International Development (CCID) – a consortium of more than 100 colleges worldwide. In that capacity he worked in Russia, India, Suriname, El Salvador, Romania and Mexico to name a few. He hosted a tour of college presidents to Russia and worked with many of them on a personal basis.
Recently, Dr. Koller  has been working with Deacon Johnny through the Rotary Club helping with NO ONE HUNGRY a nonprofit based in Belize that has been added to GHR's family.
Executive Director of the National Science Foundation's National Center of Excellence for Aerospace Technical Education
Space Museum Interview 
Gary Jones, HAMMER STRENGTH Founder is a Business Advisor to GHR.Network

For more than 25 years, Hammer Strength has been dedicated to creating performance equipment for not only elite athletes, but those with the focus and determination to want to train like one. When Gary Jones founded Hammer Strength, he had everyone in mind.

"It's kind of ironic that I'm known for building machines that are used by (professional sports teams)," said Jones. "My intense interest is actually helping even little old ladies. The motion your grandmother uses to put a suitcase in the overhead compartment is exactly the same motion, the same ergonomics, the same everything as Shaquille O'Neal dunking a basketball. The only thing that changes is the speed of motion and the force."
NOTE:  From time to time, this page may reflect changes in executives. These changes can occur as a result of changing business circumstances, or even reprioritization of personal responsibilities. Sometimes a professional will transfer to another country, or we can be visited by a great deal of unforeseen circumstances (such as the changes in state or federal law). There are some professional groups that will likely not change such as the "Housing Program" providers, architects, engineers, etc. As a corporation, GHR has undergone many changes in order to stay within legal SEC "compliance." When we have to change something within the corporate structure however, we try to implement the change as soon as possible. Where we have remained steadfast is in not making commitments until we are legally able to do so. GHR was conceived and continues as a "speculative effort." To date, participating executives offer advice. Our executives will participate in all aspects of available business benefits as we go forward.